A Raptor-ous Reception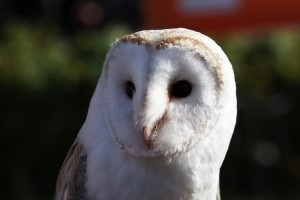 Thanks to the DU ZooSoc, TCD staff and students were treated to an exhibition from Dublin Falconry last week.
Set against the busy backdrop of joggers and Pav-frequenters, six beautiful birds of prey were the stars of their own lunch time show. Here's a few pictures from the event, just a flavour of the stunning animals which we were privileged to see, touch (and hear!) up close. And for the full effect, have a look at Keith McMahon's beautiful video.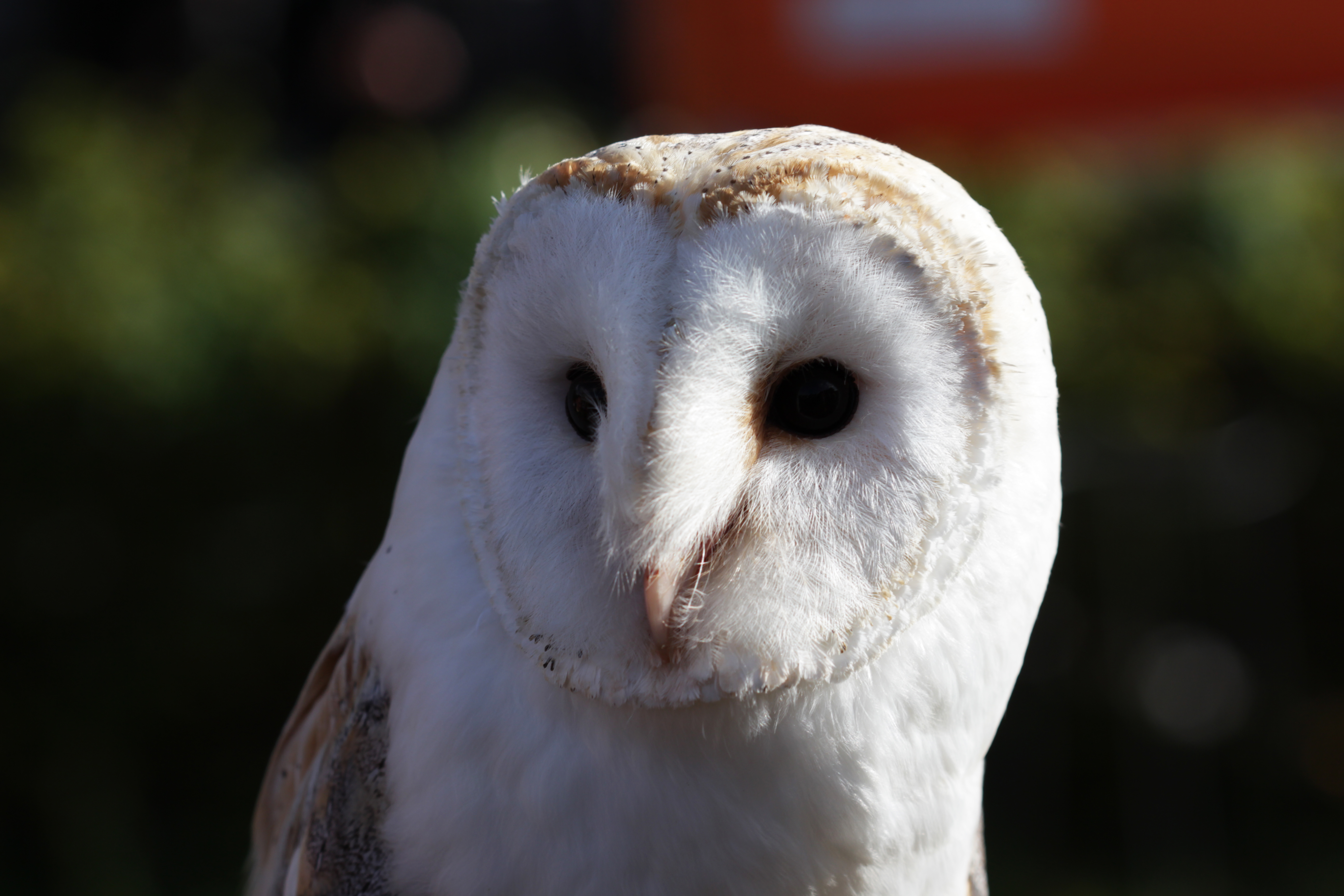 Whooo's a pretty boy then? Barn Owl.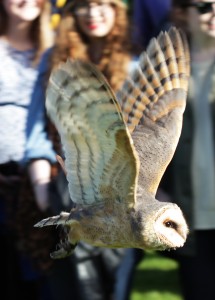 Beautiful Scandinavian barn owl.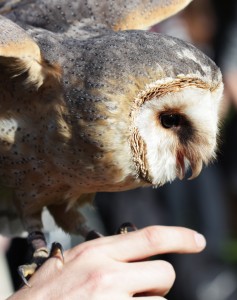 Mmm, tasty finger.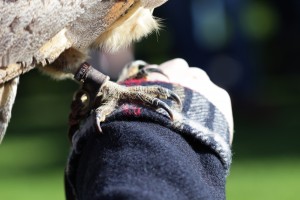 Protective sleeve put to good work.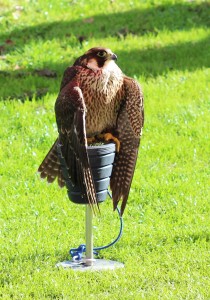 Ready to take off... Peregrine falcon.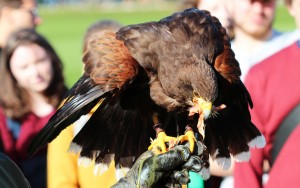 "I feel like chicken tonight..."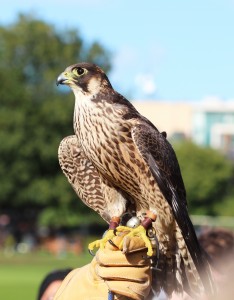 Juvenile Common buzzard – "If he looks like he's coming towards you then duck!"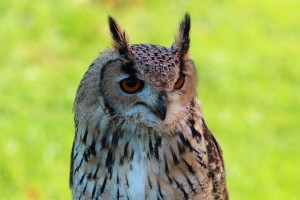 What paint brushes? Bengal eagle owl.
Photo credit: Thomas Guillerme.
Original post writen by Sive Finlay, sfinlay[at]tcd.ie, @SiveFinlay
Written on October 25, 2013